Daniel Lee, LCSW
Founder, Owner, and CEO
Annell and I started our practice over 20 years ago. In those days, it was just the two of us. I did the counseling and she did everything else. And by everything else, I do mean everything. Annell is often our client's first point of contact for the practice (along with Rodnisha). She has also directed our insurance and business departments.
While both of us are still heavily involved in the practice, our roles have changed over time. As you can see, we have added an excellent staff to serve you. They have all been highly trained and educated, bringing a wealth of diversity and experience to the table.
In addition to more staff, we also have more locations. Our Georgetown office is growing and thriving and we are working hard to meet the needs of Scott county and neighboring areas. Our Lexington office is as vibrant as ever. We continue to add clinical and support staff as the need grows. Annell and I have a simple marketing strategy: Treat every individual we encounter with care and respect, and work diligently to help them improve the quality of their lives. Our practice has grown the most through word of mouth. If you're on this website, chances are you're hurting in some way. Maybe it's you, maybe it's someone you know. Annell and I would like for you to give us a call. We believe we can help you. If it turns out we can't, I bet we know who can. We're not shy about referring clients to other clinicians in our community.
Thanks for visiting our website. We look forward to meeting you soon!
---
Meet Our Team!
---
Laura Wafer PHD, MS, MFT-A
Lexington/Georgetown Office Clinician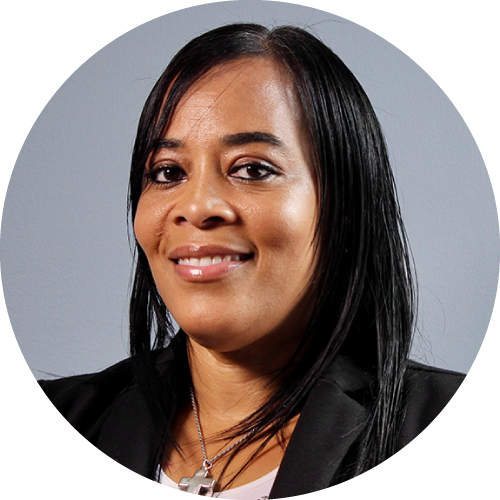 Do you feel abandoned, lost, anxious, or afraid? Have you been hurt by those who you cared for most? Do you have feelings of emotional disconnection from your spouse or significant other? Regardless of what you have been through, you have the potential for greatness! Your relationships deserve to blossom! I desire to walk by your side as you let go of the emotional baggage that has been keeping you from reaching your potential and living your best life. Remember, life is not just about surviving but progressing and always being the best person we can be.
I offer over twenty years of experience in the mental health field in various capacities. I've worked in inpatient and outpatient settings. I have worked with individuals, families, and couples facing a wide range of challenges including mental health issues, Substance related concerns, and intellectual and developmental disabilities.
Having experienced many personal challenges with life's transitions and continuing to strive for greatness, I know that each of us possess the potential to succeed. I hope you will allow me to be a part of your journey as you find exactly what you are looking for.
---
Johnathan Marcellas Carr LPCC, M.Ed
Lexington Office Clinician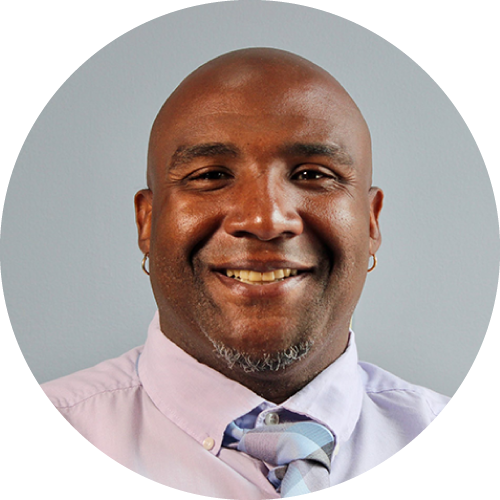 In life we are going to encounter struggles. Some of those are going to seem insurmountable, some are going to feel unjust. I believe we all deserve to have an opportunity to be the best version of ourselves, in spite of those events.
My clients appreciate my ability to connect with them on a personal level. That's the foundation of counseling; making a connection. In addition to that, I have the education, training, and experience to empower others as they work to conquer life's challenges.
I provide a warm, non-judgmental environment where I am respectful of your own unique personal beliefs and values. This environment will allow us to work toward your development of new and healthy life skills to implement during the course of counseling and even after treatment ends.
---
Candice Henderson LPCC
Lexington/Georgetown Office Clinician
I believe that everyone tries to get through life the best they can. Yet many of us find ourselves struggling to meet our goals, improve our relationships, or we just don't feel happy.
My approach to therapy is to work together in understanding what is preventing you from feeling your best, finding ways to help you feel better, and letting you know you are not alone in the process.
I have been working in the field of mental health for over 10 years in various settings with all ages. I completed my graduate degree in 2008 and have been independently licensed since 2010. I have experience working with children, adolescents, adults, and families. I have worked with those managing lifelong illnesses, anxiety, depression, ADHD, as well as various types of trauma. I have training in many evidence-based practices including CBT, Trauma Focused CBT, and EMDR. Whatever your concern may be, we can work together to see which of these approaches works best for you. I am open and accepting of all different lifestyles and backgrounds and do my best to make everyone I work with feel valued and respected.
---
Thaddeus Byrd LPCC, MRC
Lexington/Georgetown Office Clinician
What are your obstacles? Maybe it's depression, stress, anxiety, self- esteem, or anger? Probably these obstacles leave you feeling impaired as we take this journey through life. Life is full of peaks and valleys. How we deal with the valley can have a lasting impact well after the storm has passed. Maybe you are here to try to understand an obsession, process grief, unpack trauma, or sort through relational issues. No matter what brought you here. I'm glad you're here. I'm looking forward to helping you sort through the pain.
I am blessed to have been able to share my passion of helping others in a number of settings. I am comfortable in the school system or in the therapy room. With individual or groups. One of my specialties is helping individuals navigate the court system. As a DV and DUI certified provider, I'm looking forward to assisting you through this tough time I provide children, adolescents, and young adults a safe and unbiased environment as they go through the process of better developing a healthier sense of self. Life can be difficult and you do not have to walk through your journey alone. I'd like for you to take some time out for yourself. You deserve it!
---
Elyse Litton MSW, CSW
Lexington Office Clinician
My Clinical Social Work experience, as a trained generalist from the University of Kentucky, allows me to work adeptly with children, adolescents, and adults of all backgrounds across the mental health spectrum. By determining your goals, I aim to provide safety and ease in our collaborative therapeutic space so that you may be more equipped in facing challenges as they arise.
Together, we will work to empower you through broadening insight and cultivate practical holistic ways to improve your life journey. If you are interested in choosing a path of growth and self-discovery, I am here to help.
---
Sydney Taylor, MSW, CSW
Certified Social Worker
Hi, I'm Sydney! I appreciate you for considering me to be a part of your journey. I hold a Master's of Science in Social Work degree from the University of Louisville with a focus in mental health. My passion resides with assisting adolescents, adults, and families to reach their desired goals.
I am beginning my journey as a clinical therapist however my experience is indebted to servicing our juvenile population, crisis care, and providing case management services. My inpatient and outpatient experiences has guided me to assist those with varying mental health needs. My focus is to provide a comfortable and safe space to allow clients to feel their emotions/feelings, communicate their needs, and utilize their own motivation to reach desired goals and see changes within their lives.
---
Tamara Jones LPCA
Georgetown Office Clinician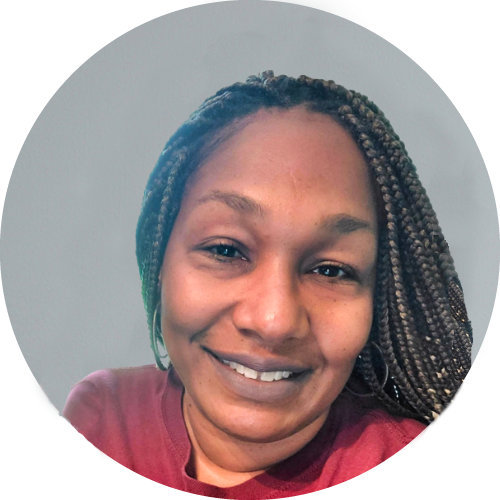 I always knew that I wanted to work with people. I'm a people person that loves to talk and listen. I specifically love working with adolescents, so naturally I became a teacher. I received my B.A. in Education from the University of Kentucky. My Bachelor's degree led me to teach middle and high school grades for 14 years. While working in the school system, my students and colleagues gave me confirmation in the ability to listen and help. I found myself wanting to do so much more not only in the classroom, but outside of the classroom. This guided me to pursue my Masters in School Counseling from Eastern Kentucky University. I knew that I had found my passion when I started counseling. I have now been a teacher, school counselor, and am currently a Mental Health Specialist with Fayette County Public Schools. This position led me to counsel anyone (of any age) and obtain my LPCA. Now, I am humbled and honored to be a part of the Counseling Associates team. I yearn to build rapport with my clients, while learning who they are as individuals and how life has molded who they are. I offer a calm, relaxed atmosphere where individuals feel a sense of comfort and ease. I want to provide individuals with techniques and coping skills to work through life's difficulties. I understand that everyone's story is different. Hopefully my therapeutic style and practices will cater to you. I look forward to meeting and learning about you so that I can help you begin your therapeutic journey!
---
Richard Royster, LPCA
Lexington Clinician
If you have made it this far, I congratulate you on taking the first steps to a better future. You are searching for something better but change can be difficult and uncertain. Maybe you are struggling with relationships, emotions, behavioral change, or just feeling satisfied and happy. Perhaps the current challenges in your life seem insurmountable and you just don't know where to go from here. I am here to tell you that you do not have to face these challenges alone. As you strive for growth, I will walk beside you on your journey of self-discovery and help light the way.
No matter what your current situation is, I believe in the power of the individual to achieve a better life for themselves. With empathy, compassion, guidance, and a respect for your individual freedom, I will provide honest, caring support. My strength lies in accepting you as you are while exploring the changes you want to make with open-minded curiosity.
I encourage you to not wait for exact right moment to reach out because moving forward into the unknown will never feel perfectly comfortable. Reach out today. Trust the inner voice that brought you to this moment. I look forward to meeting you and working with you.
---
Scott Hopkins,CSW
Certified Social Worker
My hope in working with people is to help empower them to make a positive change in
their lives. I have multiple years of experience in counseling, with a master's degree in Social Work from the University of Kentucky, which includes a Substance Use Disorders certification.
Also, I am trained in Accelerated Resolution Therapy (ART). ART is an evidence-based,
innovative therapeutic technique that helps clients process traumatic events and the negative emotions that come with them. Often, these traumatic events play a significant role in the challenges an individual is facing. I have experience working with adults and adolescents with anxiety, depression, and Substance Use Disorders, and I am open to helping anyone who seeks it.
Having personal experience with SUD provides me with additional insight into the disease of addiction and the recovery lifestyle. I would be honored for the opportunity to assist you in making a positive difference in your life.
---
Rodnisha Smith
Lexington Office Manager
I work in the front office in Lexington, KY. My work involves scheduling clients and working with their insurance to maximize their benefits. I have a degree in Social Work from the University of Kentucky. I have worked as the Office Manager at Counseling Associates for 15 years.
If you call the office I'm likely the person on the other end. I will work hard to connect you with the right counselor and I will guard your protected health information while doing so. My goal is to provide you with knowledgeable and accurate information as well as accommodating your needs.
---
Jonathan Grindstaff
Targeted Case Management Coordinator
I'm an eastern Kentucky transplant with a wealth of experience in case management and direct care. I completed my bachelor of social work at Eastern Kentucky University in 2015 and have been engaged directly with clients in emergency situations ever since. I work directly with clients and with our team of case managers to help address a wide variety of needs and concerns.
Meeting our clients where they are, having experienced many of the hurdles they face, I believe that you are strong enough to face and overcome adversity. Directly or indirectly, I look forward to helping you find exactly what you need to take the next step forward towards your goals.
---
Jessica Leger
Targeted Case Manager
Hello! My name is Jessica, and I am a Targeted Case Manager through Counseling Associates. I received my Bachelor of Social Work from Morehead State University in 2020 and my Master of Social Work from Campbellsville University in 2021.
I am currently stationed at the Lexington Rescue Mission's Outreach Center working with those who are facing housing insecurity, food scarcity, and with individuals with serious mental illness (SMI) or substance use disorder (SUD). Working with this population has been such a blessing, as I am able to continue to grow as a professional. I have made it a personal goal of mine to meet my clients where they are and to bring a smile to their faces during each case management meeting. I am incredibly thankful for the opportunity to work with my clients and assist them in their growth.
---
Dolores Green
Targeted Case Manager
My name is Dolores Green and I Graduated from the University of Kentucky earning a MSW degree. I also worked as a Drug Treatment Specialist with the Federal Bureau of Prisons for 21 years.
Additionally, I have worked as a DUI instructor for Counseling and Associates and now I have been employed as a Targeted Case Manager with Counseling and Associates for over 10 months. My goal is to inspire others to reach obtainable goals so they have a better future in life. Please see attached picture.
---
Melissa Slone
Targeted Case Manager
My name is Melissa Slone and I've been serving as a Targeted Case Manager with Counseling Associates for 9 months. My main role at the current time is providing onsite TCM services to Madison Home Shelter in Richmond, KY. I've had a passion for working with the homeless for a very long time and helping those who are most vulnerable access valuable community resources have been a wonderful experience. I am very excited to be able to serve the community in this much need capacity.
---
Hannah Crouch
Targeted Case Manager
Hi! My name is Hannah and I was born and raised here in Central KY, currently located in Georgetown. I completed my Behavior Science degree in Nashville, TN and my Masters in Social Work at the University of Louisville. I have been a TCM with Counseling Associates for a little under a year, but I have over 10 years of elementary school social work experience with children and families. "The greatest thing that we can do is to help somebody know that they are loved and capable."
---
Larry Vaughan, M.Ed., LPCC, CEAP, SAP
Chief Operating Officer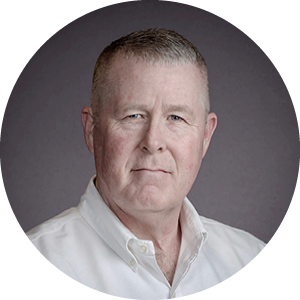 I am a Lexington native with deep roots here in Kentucky. I have a Master's degree in Counseling and Human Development and I have been in the helping field for most of my life. My role with Counseling Associates is to provide an enhanced experience for you to equip our helpers with tools that will help them excel in their clinical work. I am excited to be a part of Counseling Associates! Daniel and Annell have built a vibrant,diverse practice that puts the client first. I think you'll find a warm, inclusive place to find the help you're looking for. I'd love to hear about your time here. I am always looking for ways to improve your time with us, so if you have an idea you'd like to share let me know.
Our clinical staff has been hand-picked for their excellent clinical skills and their proven ability to help you find solutions and answers. We have a staff with a variety of disciplines and specialties. I'm confident we either have someone that can help or we know someone who can. We refer to other trusted clinicians in the community when we think you can be better served somewhere else. Let us know how we can help!

---